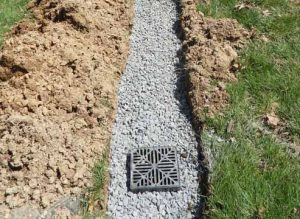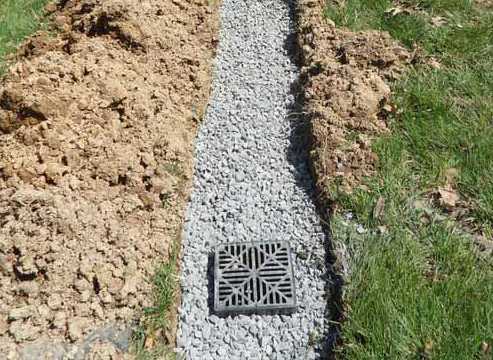 Water always flows downhill, and by the easiest route possible. it tends to accumulate on surfaces that do not have a slope. A French drain is a slightly sloped trench filled with round gravel and a pipe that diverts water away from your house.
How a French Drain Works
French drains provide an easy channel for water to flow through. Water runs into a gravel-filled trench, then into perforated pipe at the bottom of the trench.
Water travels freely through the pipe, which empties a safe distance from the house.
The trench bottom should be sloped about 1 inch for every 8 feet in the direction you want water to flow. Depending on your situation, the water can be diverted to:
A low-lying area of your property
A drainage ditch
A dry well
The street
When You Need a French Drain
When you have a problem with surface water, such as a soggy lawn or a driveway that washes out
If water is getting into your basement
If you're building a retaining wall on a hillside